The Hope Elementary School District passed Measure J bond of $47.4 million dollars in March 2020. The district is beginning the launch of the Measure J bond program with the first projects going out to bid in April 2021. It will include new and modernization projects at our three elementary schools – Hope, Monte Vista, and Vieja Valley.
The first series of $12 million dollars was sold in May 2020 and received in June 2020 and deposited in fund 22. The district must spend 85% of those proceeds within three years. Staff predicts all $47.4 million proceeds will bill spent by 2025. Closing out the bond program requirements by June 2026.
For more information please see additional sections on webpage to review school site project list, timeline and status.
Our mission is to develop in children the knowledge, skills and attitudes to instill a lifelong love of learning and to become productive and contributing individuals in a changing society.
Welcome Principal St. Peter and new teachers, Ms. Hicks (first grade) and Ms. Olsen (sixth grade)! We are excited to have these kind, experienced staff as additions to our community.
Our awesome Student Council interviewed most of our staff and the new "bios" can be found under the "Teachers & Staff" link above. Thank you for taking the time to get to know us!
The Multipurpose Room is almost complete - and students can't wait to have our first assembly in there with our new stage. The next phase of construction (the pod of classrooms by the Outdoor Classroom and lower grade bathrooms) is set to tentatively begin in November.
The PTA has many new board members who are looking forward to the '22-'23 school year! Click above: School Information/Parents/PTA
And - the first PTA meeting for the Association (that's everyone and anyone!) is Thursday, September 1st at 5:30pm at Vieja Valley in the Library (childcare will be provided for *free* by Mr. Rob's Place on campus)
What an amazing night! Thank you to all who donated, sponsored, and attended. We are so lucky to have incredible specialists and programs - all thanks to the generosity of our PTA and VV community!
Memorial Day was the perfect day to reconvene for those Vieja Valley alumni about to graduate from high school! Many smiles were shared and teachers were impressed with all that these amazing young adults have and will become. Please click here to see more photos and videos from the day!
Student Council presents....Movie Night!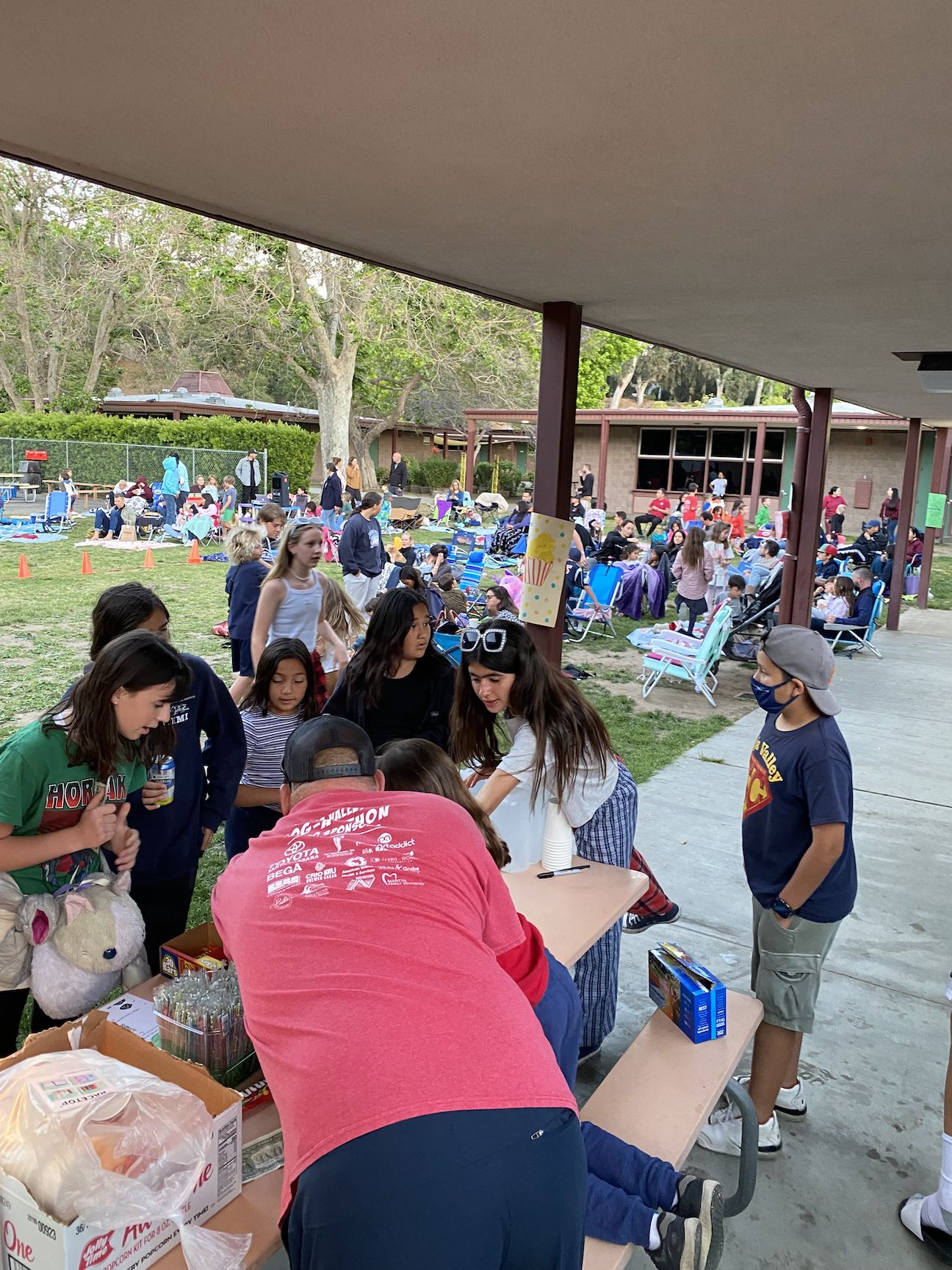 Thanks to Ms. Aragon and several student council members, Vieja Valley had a successful Movie Night! We can't wait until next fall to have another.
Sunrise at Vieja - January 2021
Sorry, but there was nothing found. Please try different filters.