The Hope Elementary School District passed Measure J bond of $47.4 million dollars in March 2020. The district is beginning the launch of the Measure J bond program with the first projects going out to bid in April 2021. It will include new and modernization projects at our three elementary schools – Hope, Monte Vista, and Vieja Valley.
The first series of $12 million dollars was sold in May 2020 and received in June 2020 and deposited in fund 22. The district must spend 85% of those proceeds within three years. Staff predicts all $47.4 million proceeds will bill spent by 2025. Closing out the bond program requirements by June 2026.
For more information please see additional sections on webpage to review school site project list, timeline and status.
Our mission is to develop in children the knowledge, skills and attitudes to instill a lifelong love of learning and to become productive and contributing individuals in a changing society.
Parent Conferences are coming: October 14-21. Please look at ParentSquare or your teacher's communication to find a time to meet and discuss your child's growth so far at VV this year!
Our 5th and 2nd grade buddies kicked off our Character "VV 5" Assembly this year with some great skits depicting "RESPECT." Thanks to all of the kids that got us excited to focus on this important trait these next few months.
District English Language Advisory Committee (DELAC) - first meeting on THURSDAY, October 20 in the Hope Multipurpose Room (MPR)! Come if you can - there will be translation for both English/Spanish speakers.
We have a new link to the PTA website: click "School Information" and "PTA" above to get quick access to the site!
The Back to School BBQ was a hit! Everyone had fun making new friends and reconnecting with old ones.
Mr. St. Peter started our school year off with the theme, "Learning is an Adventure!" Look for different ways we can find the "adventure" in our classrooms and when learning at VV.
Our ELAC committee has a fun activity celebrating "Day of the Dead" in October in the works! Keep an eye out for information in coming weeks.
What an amazing night! Thank you to all who donated, sponsored, and attended. We are so lucky to have incredible specialists and programs - all thanks to the generosity of our PTA and VV community!
Memorial Day was the perfect day to reconvene for those Vieja Valley alumni about to graduate from high school! Many smiles were shared and teachers were impressed with all that these amazing young adults have and will become. Please click here to see more photos and videos from the day!
Student Council presents....Movie Night!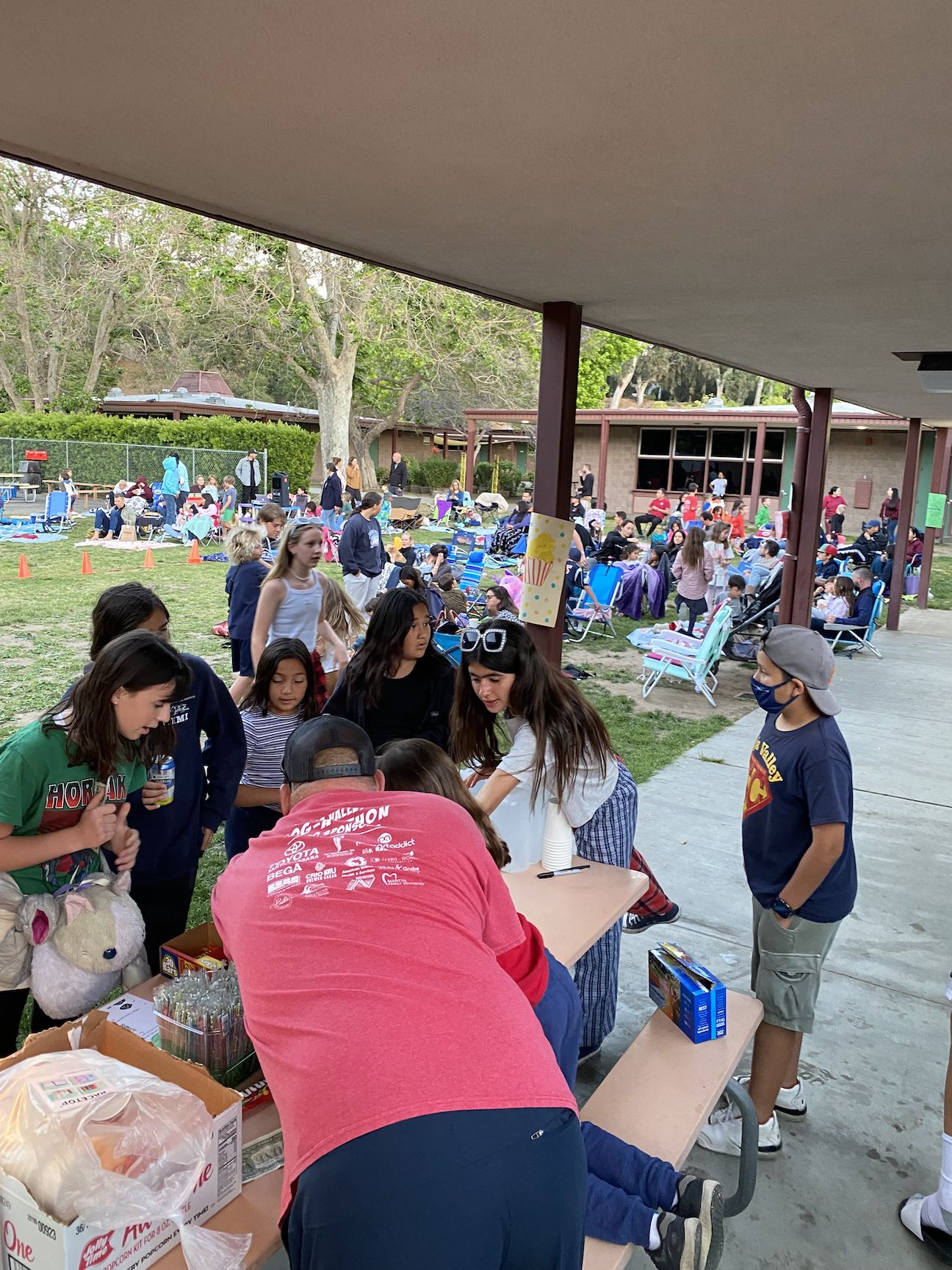 Thanks to Ms. Aragon and several student council members, Vieja Valley had a successful Movie Night! We can't wait until next fall to have another.
Sunrise at Vieja - January 2021
Sorry, but there was nothing found. Please try different filters.