Reflections Art Contest Winners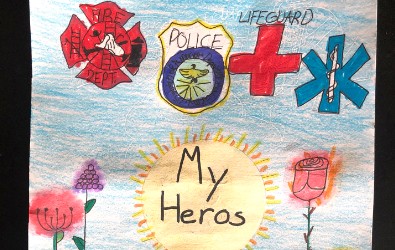 Congratulations Vieja Valley Reflections Art Contest Winners!!

Thank you to every student who submitted an entry to the contest this year. "Heroes Around Me" was the oh-so-appropriate theme for this year. The following students will be moving on to the district competition:
Intermediate Level Music Composition- Ruby Bargiel and Amelyse Wong
Intermediate Level Literature- Amelie Hicks
Primary Level Visual Arts- Kinley Walsh and Eloise Hicks
Intermediate Level Visual Arts- Sophie Otte and Emerson Newell
See (and listen to) the attached artwork to see what your fellow Chargers created!!
* Listen to music winners on the home page.*