Wild West Gala Auction
14 days ago
CLICK BELOW TO
BUY TICKETS
FOR THE
"WILD WEST GALA"
April 6th 2019
5-10pm at the Carriage Museum
$125
LIMITED TICKETS ON SALE NOW FOR THE
"WILD WEST PARTY BUS"
CLICK THE LINK ABOVE FOR DETAILS
VIP NOTE:
IF YOU ARE UNABLE TO ATTEND THE GALA ON APRIL 6TH
HERE IS WHAT YOU CAN DO!
SHOP THE ONLINE AUCTION OPENING MARCH 29th until April 6TH.
CONTRIBUTE TO THE COST OF A TEACHER OR VV STAFF GALA TICKET
DONATE TO THE GIFT BASKET IN YOUR CHILD'S CLASSROOM TODAY
WE MAKE IT EASY FOR YOU!
CLICK THE LINK ABOVE
TAKE 3 MINUTES TO REGISTER (IT'S SUPER EASY!)
BUY YOUR TICKETS AND HAVE FULL ACCESS TO
VVS "WILD WEST GALA"
We can help! Email: viejavalleygala@gmail.com or call (805) 296-2979
Winter Sing Highlights
3 months ago
Click the link below to view videos of our very own super singing Chargers!
Do Re Mi Fa Sol La Ti Do....
Reflections Art Contest Winners
3 months ago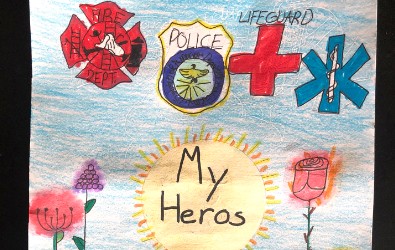 Congratulations Vieja Valley Reflections Art Contest Winners!!

Thank you to every student who submitted an entry to the contest this year. "Heroes Around Me" was the oh-so-appropriate theme for this year. The following students will be moving on to the district competition:
Intermediate Level Music Composition- Ruby Bargiel and Amelyse Wong
Intermediate Level Literature- Amelie Hicks
Primary Level Visual Arts- Kinley Walsh and Eloise Hicks
Intermediate Level Visual Arts- Sophie Otte and Emerson Newell
See (and listen to) the attached artwork to see what your fellow Chargers created!!
* Listen to music winners on the home page.*
Need help finding a book? Click on the links below for suggestions!