Thank you Nydams for your generosity for the new upper grade corner!

Thank you Nydams!

Thank you Nydams!
Winter Sing Highlights
about 1 year ago
Click the link below to view videos of our very own super singing Chargers!
Do Re Mi Fa Sol La Ti Do....
Reflections Art Contest Winners
5 months ago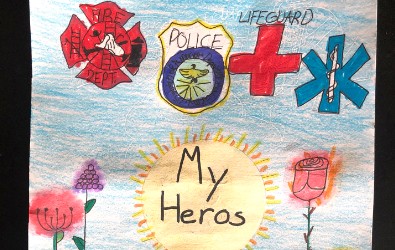 Congratulations Vieja Valley Reflections Art Contest Winners!!

Thank you to every student who submitted an entry to the contest this year. "Heroes Around Me" was the oh-so-appropriate theme for this year. The following students will be moving on to the district competition:
Intermediate Level Music Composition- Ruby Bargiel and Amelyse Wong
Intermediate Level Literature- Amelie Hicks
Primary Level Visual Arts- Kinley Walsh and Eloise Hicks
Intermediate Level Visual Arts- Sophie Otte and Emerson Newell
See (and listen to) the attached artwork to see what your fellow Chargers created!!
* Listen to music winners on the home page.*
Need help finding a book? Click on the links below for suggestions!